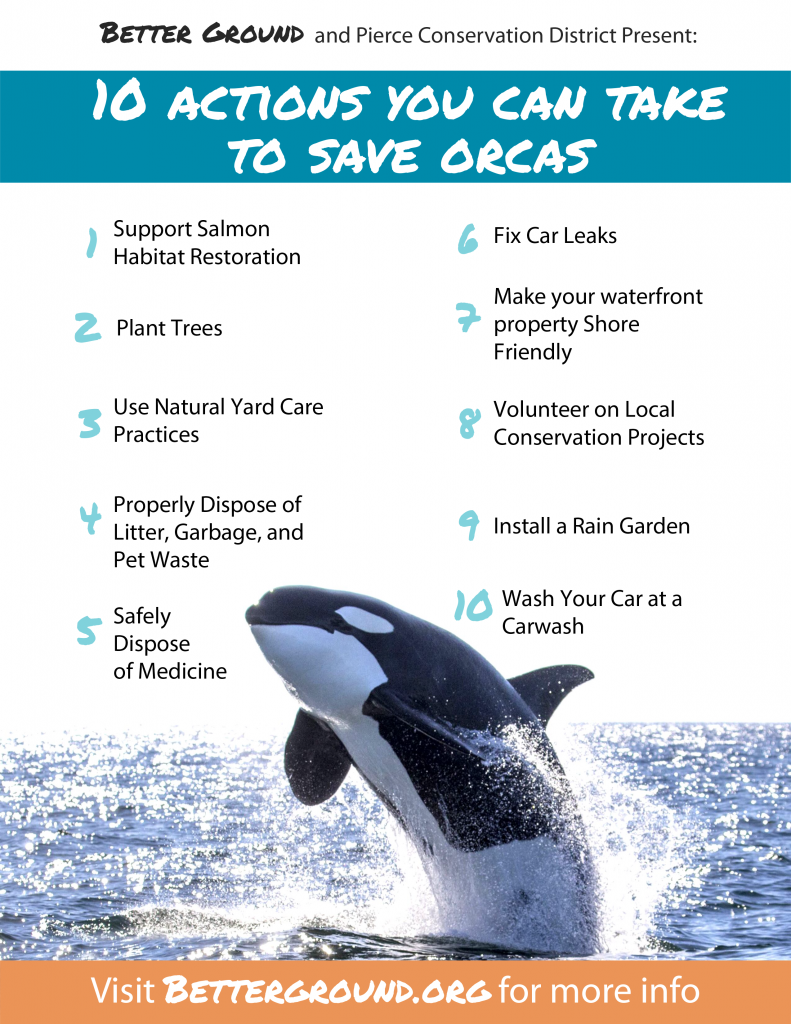 Governor Jay Inslee declared  October 19, 2019 as Orca Recovery Day.
With over 70 events across Washington, British Columbia, Oregon, and California, Conservation Districts and their partners are leading the way in recovering the iconic creatures of our region.
Even if you didn't attend the event, there is plenty we can do to save the orca ~ in our yards, on our land, and within our communities.
Interested in Hosting Your Own Event?
Learn why orcas are endangered.