Northwest Flower & garden festival
Celebrating "Spring Fever" in style.
Each year, the Northwest Flower & Garden Festival showcases beautifully designed gardens to educate and inspire attendees. This year, King Conservation District and NW Bloom Ecological Services teamed up to create the Orca Recovery Garden with support from Better Ground and other community partners.
At the Orca Recovery Garden, viewers had the chance to see ideas ranging from creating pollinator-friendly habitat to developing healthier soil and cleaner water. There were elements applicable to home and garden, farm and wooded properties – highlighting approachable conservation efforts in each setting.
This year's theme was Orca.
The Orca Recovery Garden showcased the connection between designed landscapes and the health of surrounding ecosystems and wildlife. It highlighted how simple actions we take at home can multiply into significant impacts that benefit wildlife all the way down the watershed to our iconic Orca.
The garden included over 50 different native and useful plants that provide an array of benefits to the environment like stabilizing and building soil, creating wildlife habitat, and retaining and cleaning water. Other sustainability practices like raised bed gardening and composting bins were also on display.
Want to see the full plants that were in the garden?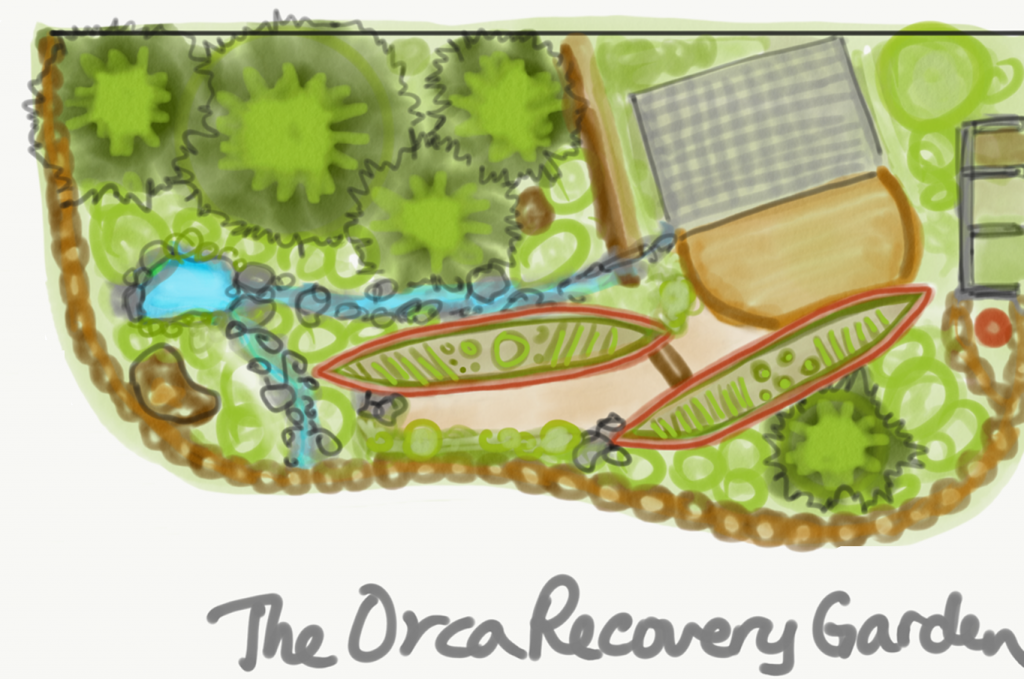 District staff will be presenting valuable information for gardeners who are looking to spread their wings towards native plant species, which not only grow great in the PNW, but are a perfect fit for our local wildlife and pollinators. That, and learn more about building healthy soil in your garden! It might be easier than you think.
Soil Health 101: Evaluation and Managing Your Soil for Healthier Plants
Located in Hood Room.What's the difference between healthy soil and just so-so soil? KCD staff will discuss the physical, biological and chemical indicators for soil health, including the role of soil structure, soil organisms, plant essential nutrients and pH. Management factors that impact soil health and actions to improve soil health will also be covered. Presented by KCD Senior Resource Specialist Jay Mirro and KCD Resource Planner Megan Weldon.
The Benefits and Beauty of Landscaping With Native Plants
Located in Rainier Room.Learn about the countless benefits that native plants provide for landscape aesthetics, wildlife habitat, water quality and more! Attendees will get advice on the best ways to reduce plant mortality, save money and improve your landscape's overall health & happiness. Presented by KCD Senior Resource Specialist Jacobus Saperstein and KCD Urban Riparian Habitat Stewardship Coordinator Ashley Allan.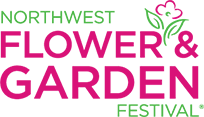 Purchase online, at a local outlet, or at the show! Tickets to the show can also be purchased on site at the Convention Center any day of the event, up until one hour prior to show closing each day. Adult single day tickets purchased at the Convention Center on Wednesday, Thursday, Friday, Saturday or Sunday of the show are $25 at the door.
We've got tips and tricks for you to garden sustainably and live in harmony with the great outdoors. If you're looking for more in-depth knowledge, reach out to your local District!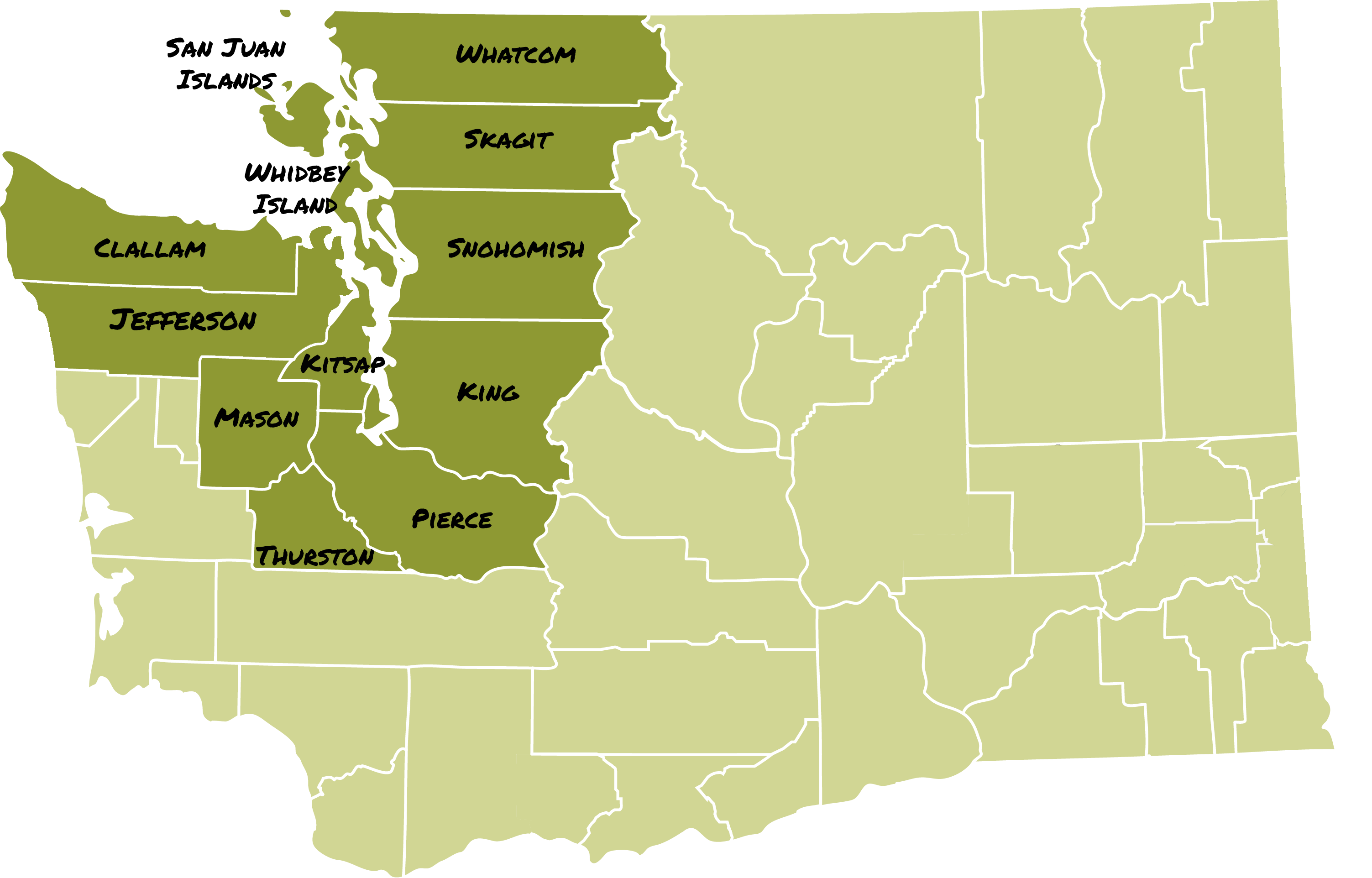 If you're looking to dig into sustainable practices, there's no better place to start than your own backyard. Your local District holds an annual plant sale at the beginning of the year. This is your chance to plan your dream garden and ask the professionals for tips and tricks on planting, gardening, or any other questions you may have about your property.
Click on your county on the map to visit their plant sale website!
Thank you to contributors, sponsors, and volunteers who helped create this year's Orca Recovery Garden.
Big Trees Inc., Pacific Topsoils, Marenakos Rock Center, Mutual Materials, UW Recreation Waterfront Activities Center, Wetlands and Woodlands Wholesale, Cascade Cuts, T&L Nursery, Lake Washington Institute of Technology, and the Rainier Beach Urban Farm & Wetlands.