New Farmer Resources & Education
Equipping the next generation of farmers.
Interested in farming but not sure how to begin? It can be intimidating if you don't know where to start. Your local District is a great resource for you to bounce ideas off of and gather advice from. 
Check with your local conservation district to see what educational events and workshops are going on near you, such as WSU Extension's Cultivating Success", "Sustainable Small Framing and Ranching", or the "Agricultural Entrepreneurship: The Business Side of Farming" courses, and speak with farm planners who can guide you in learning how to work with your land and where to find other new-farmer resources.
Pro tip: If you don't know what a farm plan is, please start here.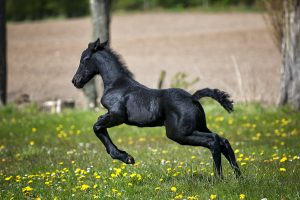 Farming
It's that time of year when the grass gets greener and grows fast! Here are some things to keep in mind before you open up
Read More »