PSCD Core Programs & Values
Learn more about our work and how you can support it.
To enhance the collective capabilities and capacity of PSCDs and to assist regional partners in understanding the scope, scale and strength of the PSCD system, the Caucus has compiled a comprehensive portfolio of the Puget Sound-wide programs and services that addresses the region's high priority natural resource concerns on multiple scales – from individual parcels to watersheds to the entire Puget Sound region. Individual program areas are described in the following sections.
Need a better understanding of what we do? Learn about our services and programs.
Stormwater Services 8x11"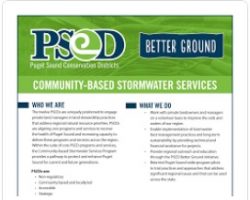 Stormwater Services 11x17"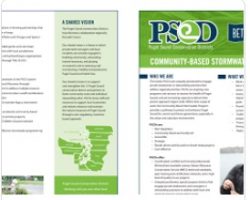 Flyer: PSCD Collaboration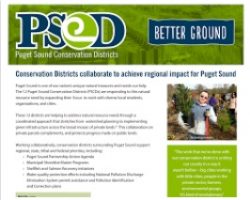 Small Acreage Farm Services 8x11"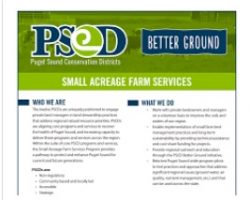 Small Acreage Farm Services 11x17"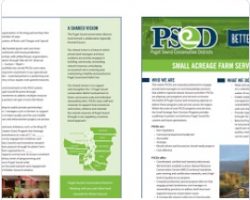 Check out what we've accomplished since 2016.